Oh how I
wish
I was a
Sex Worker
I wish I was
a
Penis Jerker
Then I would get that
Dig
nity
Oh you know that
Dignity
that
Dignity and Respect
from Sheriff Greg Munks
and
Jackie Speier
Congresswoman?
Yeah right! She's the one for me!
I wish I was a Sex Worker
a Penis Jerker
then I would get that
Dignity and Respect
from the Dem-o-cratic
Party
Everyone knows Sheriff Greg Munks wants me
Dreams of me
All day long
Celebrate
Sexual Harassment
Let's Have a Parade!
Let's Have
a
777
777
777
777
Looking back, she laughed at her naivete: "I really thought I'd be giving (Will & Margaret Hearst) massages."
November 15, 2013: Testified at San Francisco City Hall in Supervisor Tang's office about the past, current, and future status of Massage in California, my career,
my relationships with the American Physical Therapy Association and American Massage Therapy Association, etc. I'm reposting this photo of me doing massage at the Asian Art Museum in 2008 for Supervisor Tang.
November 6, 2013:
...All the while, Justice Stephen Breyer was trying out potential outcomes that recognized both the tradition of prayer and the rights of religious minorities and nonbelievers.
November 5, 2013: Supervisor Tang's office from San Francisco called me again and they want me to come to San Francisco City Hall to testify under oath about what I know about massage, massage regulations, corruption, etc.
My younger brother in Georgia died and I don't have the money to go to his funeral.
I still can't find a massage job in San Francisco or Marin because of what I would honestly say if I testify, despite the threats and intimidation I have received for years, at San Francisco City Hall. Jerry Brown hates me, etc. My car was repossessed by Toyota...
I challenged Mark Leno to debate me, again...
2013 Dia De Los Muertos Festival
Fruitvale Transit Village
East 12th and 33rd Avenue-37th Avenue
Oakland, CA
"This is a beautiful little town. I wonder what dark secret it's harboring." - Writer Christopher Rice, upon his arrival in Saratoga Springs with his mother, author Anne Rice, Thursday afternoon (Calistoga in CA is named after Saratoga, as a drunken mix of California and Saratoga)
Montreal politician Lionel Perez said he has worn a yarmulke for the last four years but "it hasn't been explained how that has hindered my ability to represent my constituents and my residents or act on behalf of the municipality."
Stars and Stripes is an American newspaper that reports on matters affecting the members of the United States Armed Forces. It operates from inside the Department of Defense and is authorized by Congress OSAN AIR BASE, South Korea — Juicy bars
Girl Guides UK: Welcoming more members with our new Promise to create a space where those of all faiths and none can find a home.
A group of Christian Girl Guide leaders, who refused to remove references to "God" from their promise, have said they will use the movement's new oath after facing pressure to accept the change from an atheist volunteer and the National Secular Society (NSS).
Girl Guiding UK admitted that it has received over 800 complaints about the new oath, which replaces the promise to "love my God" with a pledge "to be true to myself" and "develop my beliefs"... agreed to use the new oath once it comes into effect on 1st September...embrace all girls, those with a faith or belief, and those without".
PORTLAND, Ore., August 27, 2013 - The University of Western States (UWS), a leader in the education of health care professionals, announced that its assistant director of massage therapy, Eric Polgar, has been elected to the Alliance for Massage Therapy Education's (AFMTE) board of directors.
Massage Educator - Birmingham, AL (Full Time)
Neill Corporation - Birmingham, AL (Birmingham, Alabama Area)
Job Description
August 23, 1013: Congratulations are in order to whoever coined the term, "Strategic Swedish" Massage, which I just read for the first time in a Massage Therapist job ad posted in Craigslist. It makes me feel better since I had a nightmare about Erica O'Connor again the other day...
NZ Herald: America's Cup- "I can't stand by and honestly tell them with my hand on my heart ... that the rules have changed, and this is safe," said Murray.
Murray took the opportunity to fight his corner early yesterday, calling a safety briefing to "set the record straight" over some of the more contentious points of his 37 safety recommendations made after the death of Artemis sailor Andrew Simpson...
Murray has found support from Oracle chief executive Russell Coutts, who scoffed at allegations his team are benefiting from the safety recommendations, saying Team NZ were "dreaming up conspiracies"...
When I actively belonged to the Order of DeMolay, we studied the story of how Jacques DeMolay, Grand Master of the Knights Templar, was burned at the stake alive after being accused of heresy, though DeMolay's presentation tends to obscure the accusations of heresy and talk about the MONEY the Church wanted from him...
Do you like Dr. Suess stories? I should send a copy of this one to Stanley Paris and the American Physical Therapy Association...
Ron Marchini was on the cover of Black Belt Magazine before I was born...
Hi, This is Tara. I don't know how I can help you.
777
Three Royal Caribbean ship spas make Top 25 Cruise Ship Spa list
Editor's note: Richard Revnes was President of Royal Cruise Line from 1974-1990. I have an oil painting by his wife Christa Revnes that she gave to me of a mill on a river.
Christa taught me a lot about providing top-notch service & hospitality. I owe Christa a phone call.
If I'm good enough to be the regular Massage Therapist for the wife (widow) of the President of Royal Cruise Lines, am I good enough for you?
I have joked that Stanley Paris expels boys with earrings because he is afraid they might be pirates who want to steal his boat.
I really haven't explained to Christa what happened to me after I moved to St. Augustine in 2003, though she was the first person I called after I moved in to my condo there...
Sonoma State University launches ethics center
1/16/13 : Cirque du Soleil "restructuring"
1/16/13 Florida House Committee Approves First Bill of 2013: Cracking Down on 'Massage' Brothels
(and for anyone who cares, it appears the plan is to open my letter from the University of St. Augustine regarding possibly completing my Doctorate in Physical Therapy today
with, of all people, an ordained Catholic monk/Brother in San Francisco specializing in College Counseling & Biology, though I have contacted the Dean of JFK Law as well to suggest opening it with him)
777
A quote from a Catholic Bible: Hebrews 13:2 -Do not neglect hospitality, for through it some have unknowingly entertained angels.
777
1/13/13: Today I went to YogaWorks in Marin County to do a "New Year" yoga-influenced self-assessment writing etc. ritual, and was delighted to run into the
lead local sales rep for France based Phytomer spa/cosmetics, etc., Teresa Kuehl as a Yoga New Year classmate.
I asked Teresa to please help me find a new job since she was one of my very loyal clients at Evo Spa.
She seemed to say she couldn't help me because Phytomer might not approve or want to get involved, and of course
it would be best to get a letter of recommendation directly from Evo Spa's owner, etc.
I decided I'm going to contact Phytomer USA directly to ask for help.
Phytomer USA is based in Salt Lake City, adding to the ongoing geopolitical intrigue of it all...
I also am very excited to report that I just received a letter from the University of St. Augustine I need to open
but between doing that intense ritual today and the hardcore "New Year" diet I've been on for 7 days now, I'm putting off opening it for now.
What will it say?
The White House August 24, 2012 President Obama Announces Presidential Delegation to the Opening Ceremony of the 2012 Paralympic Games
777
If Bryan Wrigley were alive, he would have graduated last week along with his classmates in the doctor of physical therapy program at the University of St. Augustine.
"Your spirit continues to inspire us to be better and appreciate the little things in life. You will always be in our hearts. Hope to see you on the other side of the rainbow."
"incredibly positive outlook on life"... "Most all the faculty all described him as a quiet leader"...
"Right now the tree has a purple bow on it because he was in the purple class"
(Call me anytime Stanley Paris, Brian 415-350-8893, we can have a group hug with Anderson Cooper!)
(you might like to know, Stanley, can I call you Stanley? OPTP just put me on their mailing list, and I have slept with my OPTP Kaltenborn-Evjenth blue wedge for 9 years)
(though what I'm really getting a kick out of is the the emails I'm getting from Taschen, & wouldn't it be bizarre to talk to Erica O'Connor about that!?)
777
From: lotus_heart@live.com
To: careers@solagecalistoga.com
Subject: Reference letter for Brian Goodwin
Date: Mon, 17 May 2010 22:41:41 -0700

Hello,

Brian has asked me to write a letter of reference for him and I gladly accepted.
I worked at the Ritz-Carlton in Half Moon Bay as the Massage Manager
and have currently been at Evo Spa for over 2 1/2 years.
I was the Massage Manager at Evo for the first year and stepped down for personal reasons not relating to the spa.
I hired Brian onto our team because of his impeccable work, he has lots of training and it shows!
He is one of the best therapists at Evo and caters to each person's needs in a very attentive and compassionate way.
He always works hard, never complaining and always having a positive attitude. He is always willing to go above and beyond for his clients.
Brian's focus and dedication to what he does is what sets him apart from most, he is a great person to have on our team!

Thank you for your time,
Jennifer Rae
777
August 20, 2012: Maybe I should post something about the Paralympic Village opening, or Alison Shaw's press release,
or this Letter to the Editor last week from the American Physical Therapy Association to the New York Times about vaginal pain,
but instead I'm going to wonder about how my friend Mark ended up getting interviewed by Anderson Cooper on CNN, etc. about Mark's Dolphin Video.
I'm still waiting to hear from Anderson myself...Call me anytime, Anderson, Brian 415-350-8893.
Physical Therapy Scholarships for a "Diverse" Future: Saturday, October 6, 2012
(Males with pierced ears, students from India with nose piercings,
Chief Justice Willy Mutunga of Kenya, etc. need not apply)
777
Bellagio to embark on $40 million guestroom renovation project...The renovation scheme at the Spa Tower will resonate the three design patterns
(everyone knows that before my Mom was diagnosed with Cancer
while I was going through my first Swedish massage training in 1989, and nearly went blind from radiation treatments,
she was a semi-famous interior decorator, right?)
777
Eco brand Pinks Boutique has launched a standalone transactional website called www.naturalspaessentials.com to sell decorative items and finishing touches for spas
"We believe it is the little details that really make the difference to the client and their journey around your spa or salon. We love giving independent sound advice...
777
[note that at Evo Spa there are little covers on every air vent to divert cold air from being blown onto a client during a treatment, which had been 'de rigeur' until someone
(Brian, me) stepped in and advised my manager at the time, Stephanie, what the problem was, how to solve it, and
personally went to Jackson's hardware store to purchase the wind diverters, and installed every single one of them, without pay, bonus, or recognition of any kind!]
777
The same is true for Evo Spa's now normal use of professional towel warming caddies. I was so frustrated using the unsanitary mold-farm, lame, & noisy "crock-pots" Gail, the owner, had us using,
I bought a professional towel warming unit with a UV antimicrobial light out of my own pocket, and put it in "my" massage room, Tranquility.
I think this kind of embarrassed Gail, because she ended up almost immediately buying a bunch of professional towel warming units for every room & gave the one I had bought back to me...
777
Which also begs the question, how did Tranquility become "my" massage room?
Tranquility became "my" massage room after Stephanie let me borrow her SUV so I could deliver & install my own personal electronic hi-lo massage table at/to Evo Spa,
which again I did for no pay, with no bonuses, and no recognition of any kind. Nor did I charge Gail any money whatsoever for using it, and then when I did sell it to her,.I gave her a ridiculous deal,
with the assumption of course that I would continue to have my job, "my" treatment room, and it would still basically be "my" table.
Instead I was fired, without cause, discussion, meeting, or warning, of any kind.... then shunned, blacklisted, etc. not only by Evo Spa, but as far as I can tell, by many SF Bay Area "massage" businesses,
whether they practice Mark "Celebrate Sexual Harassment" Leno's definition of "massage" or not!
777
Lest we forget, other than myself, who is the main other person who used my electric hi-lo massage table literally hundreds of times for free? Gail's daughter, acupuncturist Neka Pasquale...
Conveniently enough, Neka went to ACTCM, which I am Linked to on LinkedIn.
I am also Linked to Devin Wu, who is the head of the ACTCM Western Sciences Department. We worked together when he was at The Stone Clinic as a PT.
Devin Wu is Korean-American, and was a very important mentor to me helping me prepare to study Physical Therapy before I discovered just how much
Stanley Paris & the American Physical Therapy Association hates boys with pierced ears...
777
FIREY JACK
Oh! I woke up with a backache
Backache! Backache!
I thought i ought to go to the first aid tin
Where i found something for my backache
Backache! Backache!
I rubbed in some cream and started to scream! Oh no!!!
Chorus:
Firey jack firey jack- it's red hot on your back
Firey jack firey jack- believe me it does knack
Firey jack firey jack- it's red hot on your back
Firey jack
Now i had a back ache on me backache
Backache backache!
I jumped into the bath full of cold water
The firey jack had made me backache
Backache backache!
I'm worse than before i can't take anymore
Oh no!!!
Chorus
Oh! If you do get a backache
Backache backache!
And you feel you have to reach for the first aid tin
Think! Life is not that bad with a backache
If you see a tin with firey jack in
Stay awayyyyy...
Chorus
Chorus
It's red hot... on your back... on your back
8/11/2012 - So tomorrow is the Closing Ceremony for the 2012 Olympics, and I read that George Michael is playing there, which isn't the same to me I guess since last year
at that event where I gave my motorcycle away I ended up kind of making out with a semi-closeted guy who told me that both Oprah & Ellen fired him for being too closeted,
even though to me he proudly claimed to have been a backup singer for Billy Idol, and claimed to have slept with both George Michael & Michael Kors...
I also kind of made out with a black chick, personal trainer in the City, who told me she was "engaged"... and her awesome Asian girlfriend who sells glass dildo's...
2012 Pirelli Calendar by Mario Sorrenti...creation of a strong aesthetic dialogue which leads to the sublimation...the Lithuanian Edita Vilkeviciute...Incredible! I could have spent more time on the rock formations, they are really amazing...There's an osmosis or something psychic happening. The best models are the ones that open themselves up to that. That's when the best work happens...There needs to be a consistent, constant language...
The Grateful Dead. So that's where the money came from. The Lithuanian Dream Team (basketball) that medalled at the 1992 Barcelona Summer Olympic Games was backed by the Grateful Dead, according to a new documentary...
Whenever I run into Phil Lesh he says, "Hi Brian". His wife Jill used to request me when I worked at Evo Spa......I first met Phil when I worked at the Mill Valley Health Club/Body Kinetics...
...Phil is interesting and smart and everything, but as far as musicians go, who I really like talking to is Michael Tilson Thomas...
(...I wonder how many Deadheads realize Phil's car of choice is his Ferrari...)
Mickey Hart has collaborated with a Nobel Prize-winning astrophysicist (Everything that began with the Big Bang 13.7 billion years ago created a vibration)
Lithuanian State Department of Tourism, under the Ministry of Economy
Gedimino pr. 38 / Vasario 16-osios g. 2, LT-01104 Vilnius, Lithuania, tel. +370 706 64 976
Congresswoman Jackie Speier said in a phone interview.
666 777 888
Master of Massage, Boldijarre Koronczay, takes you on a tour to Hungary to show you how the beautifully hand-crafted Eminence Organic Skin Care products are made...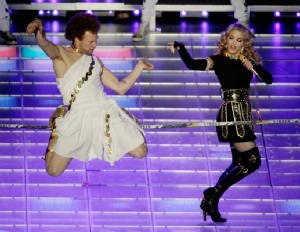 ...W Vieques is located only eight miles off the southeast coast of Puerto Rico (reminds me of Jenny, and the time she asked me if I thought she was beautiful...)
Why do you think George Lucas hired Jenny to work as a hostess at his Holiday Party???
Of all the stupid things I've done in my life, one which will forever stand out:
Jenny shows up at my 40th Birthday Party an hour early, alone, without her engagement ring, and invites me to go to yoga with her...
I say "no", I'd rather hang out at Pizza Antica, drink wine, and go home alone...
2/11/12 LSAT Results will be released 3/7/12
I briefly attended Chiropractic College in the East Bay in 2009...
I ran into Billy Sunday Mars at Starbucks and he gave me this business card. At the time he was my dance teacher at the Bridgeway Gym in Sausalito...
Rumors Spa/Rumors Inc. plans new $3 million salon, spa and office complex
I'm a little bit in need for someone to walk on my back for a couple of hours...a cosmic reason...Deep Purple
Zen guru spirit Concert recap courtesy of 93.7 KCLB Rocks!... "Man, my lower back is killin' me."
James Hetfield said, "We just wanna take the time to say 'thank you' to all of you metal fans out there who have supported all the bands — not only the 'Big Four,' but the big however many out there. There's many, many other bands that have been around as long as us, and, unfortunately, broke up because of business or some other crap. There's a lot of great bands out there and we'd like to celebrate all of them, and especially the 'Big Four', getting out here and jamming, and just saying 'thank you' to the world of metal fans for just giving us your support, giving us your heart and giving us your passion, man, 'cause that's what it is for us."

no society that called itself civil could decline to provide counsel to those too poor to hire one